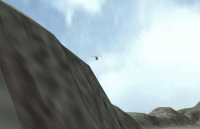 Updated on Oct./2018

Email:RXI04254@nifty.com


Autofact is a software company developing 3D CG Modeler called NfDesign and relating programs around.
Especially accepting data from laser scanners and X-ray CTs(medical and industrial), surrounding programs
can generate 3D models.
Our Modeler can import such 3D models and perform further processing.
We also accept requests from customers for point-clouds processings and other.



NfDesign makes it possible to generate/edit models. Please go throuth to Modeler Samples.






(Copyright)2003-2011 Autofact Inc.,Tel.81-42-325-0491 Fax.81-42-325-0602